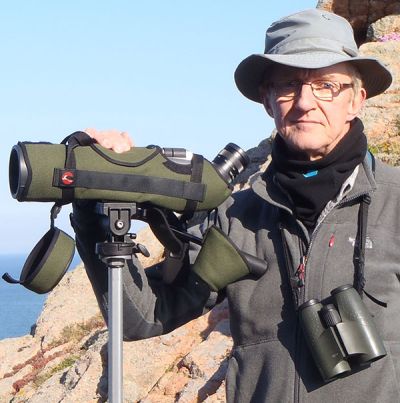 Neil Singleton
I have been a member of the RSPB since my boyhood days and joined the Societe Jersiase Ornithology Section soon after arriving in Jersey in the late '70s. I have designated transects for recording the Bird Breeding Survey for the BTO (British Trust for Ornithology) and also for the local BOTE (Birds on the Edge) surveys.
I have built up a comprehensive knowledge of sites and habitats around the island.
While visiting our seashores, freshwater ponds and reed beds, coastal cliff paths and woodlands, you will become aware of the 'Jizz' (General Impression of Size and Shape) of birds. We will identify Marsh Harriers from Buzzards, Brambling amongst flocks of Chaffinch and separate Swallows from Martins and Swifts.